Hey guys! Last Friday at the Television Critics' Association's summer press tour, the cast and characters of AHS: Hotel were revealed.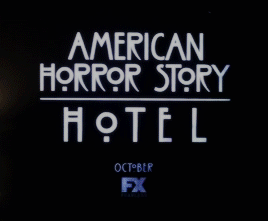 Lady Gaga, will play Elizabeth, the wealthy socialite owner of a Downtown Los Angeles hotel.
Cheyenne Jackson will play Will Drake, a fashion icon who relocates to Los Angeles from NYC.
Dennis O'Hare will play Liz Taylor, who works at the hotel.
Wes Bentley and Chloe Sevigny play married couple John and Alex Lowe. Alex is a mother/doctor, John is a police detective.
Matt Bomer plays Donovan, a denizen of the hotel quartet.
Angela Bassett plays Ramona Rowell, an actress who is constantly at the hotel.
Sarah Paulson plays Sally, a dark, sexy drug addict who lives at the hotel.
Are you guys happy with the cast reveal? Or do these revelations conflict with your own fan castings? Either way post below!
References
Ad blocker interference detected!
Wikia is a free-to-use site that makes money from advertising. We have a modified experience for viewers using ad blockers

Wikia is not accessible if you've made further modifications. Remove the custom ad blocker rule(s) and the page will load as expected.