Comments

0
Joseph Fiennes Possible Star for Season Two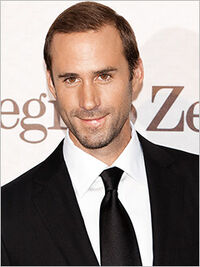 There are some stars that we know for sure are showing up in Season Two--Jessica Lange and Evan Peters for example--but what cast members will be new?
It seems that there is a negotiation to have Joseph Fiennes, Shakespeare in Love star, to appear on American Horror Story, Season 2, as a recurring character. His role? The head of the institution for the criminally insane, where Jessica Lange's character works. The two characters will have a May-December romance, which isn't too shocking, given what Jessica Lange was up to in Season One...who could forget that creepy, semi-maternal love between her and that male model boyfriend?
It seems this might be a deeper relationship--the age gap isn't quite as ludicrous (albeit, still somewhat shocking--especially given that it's the 1960s, before the age of cougars!) In addition, Joseph Fienne's character has been described as "tortured". Literally or emotionally? With a show like this, you really never know.

Source: Entertainment Weekly

For more entertainment news be sure to follow us on

and