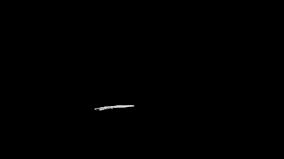 "My Roanoke Nightmare" is a made-for-television documentary or documentary series inside the universe of American Horror Story (a show in a show). The framing premise of the story "American Horror Story: Roanoke" is that the events we see are being retold in-universe.
Some disclaimers such as "Based on actual events" blur this line.
Due to the success of the show, a sequel series was created titled "Return to Roanoke: Three Days in Hell."
The documentary
"
My Roanoke Nightmare was the television success story of 2015. With minimal promotion, the show garnered 23 million viewers by its final, topping that week's airing of Sunday night football, Empire, and The Walking Dead. Eager to capitalize on the success, the network asked the producer to create a follow-up series.
"
 

— disclaimer that celebrates the success of the series
"My Roanoke Nightmare" is a documentary film created and produced by Sidney Aaron James in collaboration with Diana Cross. The documentary aims to tell the dreadful events happened at Roanoke House, a former Shaker house in North Carolina, with the horrors experienced by the Miller family as main topic. The show consists of interviews with Shelby, Matt and Lee Miller as witnesses, and a series of scripted reenactments with a cast of actors.
By exploiting the wave of success, Sidney decides to produce a new documentary entitled "Return to Roanoke: Three Days in Hell", grouping both the witnesses and the actors who impersonated them in the previous product, using the infamous Roanoke House as a location during the full moon of October, known as Blood Moon. The result is more bloody than expected.
Testimonials
The survivors of the events give their take on the story, while different actors portray them on reenactments. The "real" cast goes as follows:
Ad blocker interference detected!
Wikia is a free-to-use site that makes money from advertising. We have a modified experience for viewers using ad blockers

Wikia is not accessible if you've made further modifications. Remove the custom ad blocker rule(s) and the page will load as expected.