American Horror Story presents an anthology of stories for each new season. The fifth season checks in at the sinister Hotel Cortez, built by a serial killer to hide his victim's corpses and currently owned by Countess Elizabeth, carrier of an ancient "blood virus". The first season revolved around the Harmon family in a haunted house, Asylum committed us through the 1960s. Coven left us spellbound with an all-star cast. Now, Freak Show is opening in 1950's Florida. Only by entering Fräulein Elsa's Cabinet of Curiosities will you learn its secrets. Read more...Parent's Guide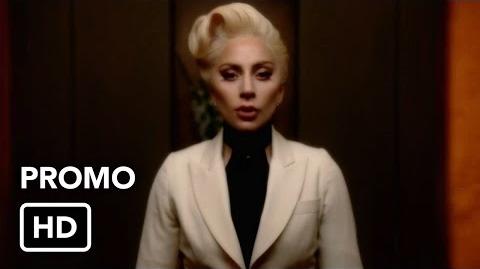 Battle Royale
airs January 6, 2016.

Loading RSS data...

Create blog post
AHSW Blogs
take a look at Westboro church...but their structure in a small Wisconsin town, you can have octomo…

Read more >

There's a death chart on Scream Queens wiki for Season One od Scream Queens. I think there should b…

Read more >

Just some ideas for a sixth season...

American Horror Story: Sanitarium

2054, this is a year marked b…

Read more >
See more >
Follow our community blogs for announcements and community involvement.

Forum Activity